COMMUNITY SUPPORTED HERBALISM WINTER 2018
Another year will start soon. Our small garden started blooming in colors, butterflies and bees jump from flower to flower, and the light outside is so crisp. The days are shorter; many people travel back to their countries to spend time with their loved ones.
We see younger people creating small movements around the city and we hope this energy of creation, social responsibility, and healing can reach every corner of our city. Our small community of gardeners and healers keeps growing all around South Florida. We feel so motivated and grateful to to continue working another year with Mother Earth.
For the Winter CHS 2018, we had the pleasure and honor to work with fellow Miami artisans and gardeners. Sara made a batch of her soaps with local ingredients in Key Largo, Juliane prepared a cough syrup with her homegrown herbs for this cold weather all the way up in Boca Raton, Cece made a body oil with mugwort from her grandmother's house in Homestead, and Vicky made bath bombs using our moringa and calendula flowers in Southwest Miami.
We would like to thank all of you for believing in our project, for trusting us, and for volunteering at the garden many times when we needed a hand or just company. We are learning, too, to be better citizens to our community and nature every day. Thank you for understanding we have second jobs and that this project was born out of our passion to see people connect with each other and with the earth. Vamos despacio porque vamos lejos.
Thanks to the Public Space Foundation and The Miami Foundation for our new grant of $5,000 to host talleres (workshops) for our neighbors in Little Haiti & the Miami community. Semillas is our new program dedicated to create learning experiences, panels and activities that will motivate our community to spend time outside, meet or reconnect with other citizens and start conversations about our relationship as humans with our natural surroundings. The goal of the program is also to serve as a platform for our neighbors to be able to teach and pass on knowledge to future generations while exploring and honoring the many cultures and traditions that make our city. We will be announcing soon the line-up of classes. All classes are free but we will also have some spots that can be purchased by donation to support the program's further development. We would also like to show some love to our friends at Public Hives for choosing our garden as their new location for their Bee Keeping program (part of public Space challenges as well).
We would also like to use this opportunity to announce that our friend & fellow herbalist Monique Renee is organizing a Medicine Making Circle, this Saturday Dec 22 from 1pm-3pm - 1914 High Ridge Road, Lake Worth, FL 33461. They are receiving material and monetary donations to make calendula salves to send to the Mexico/US border for Asylum seekers. We will be also writing notes showing solidarity and love to our brothers and sisters, this Saturday 22nd at our Winter Solstice celebration at the nursery. We are both immigrants and we ask everybody reading this, to take a moment to reflect on how our actions as a country affects the rest of the world. The violence and political turmoil that people are currently living in many parts of Central, South America and the Caribbean are connected to a long history of interventions by the USA. We were privileged enough to take an airplane to come to this country, we also found the means to pay for costly immigration fees and we did the craziest things to remain legal in this country. What about those who walked thousands of miles sacrificing their lives to look for a way to provide their families with food and protection? What about the mothers that are separated from their children? All of this will have a huge impact in the future, it does now as well but what is going to happen with a generation of kids that are growing with these traumas, especially in our POC communities. People of color and people that are poor are treated most of the times as criminals and not given the same treatment as an immigrant that could afford a plane ticket. As a community we must take action, we must demand our government to treat Asylum seekers as humans and give them their rights to enter this country peacefully, specially since they are escaping violence that we helped create.
Thank you Patty, Juan, Mike, David, Beth and Daniel for working and creating with us and putting a lot of love and dedication into the project. We would also like to thank Ray, Leslie, Nikki, Nathaniel, Sophia, Ashley, Veronica, Quinn, Heather, Alessa, John, Mary, Gabi, Danielle and Rueben, Vicky, Pats, Jason, Paula, Santi, Margie, Andrew, Ashley, Marco, Zarron, Drigo, Sharlia, Otto and Muña, Jordy, Andres, Kevin, Maria Alecia, Nati, Pinch Miami, Ghee Miami, Sandra, Monica, Maruja, Alecia, Logan, Sandra, Olivia, Emily, La pollita Miami, Tessa, Noah, Marco, Rocio, and many other friends that volunteered.
SMALL SHARE
Flower print dyed bulk bag
Ginger & Turmeric Soap by Sarada Craft 5 oz
Pine Cough Syrup by Garden of Jules 4 fl oz
Balm Infused Honey 4 fl oz
Mugwort Body Oil by Nourished Wombyn 2 fl oz
A 3" plant of your choice from our nursery (a gift-delivery)
Allspice leaves (a gift-shipping)
LARGE SHARE
Flower print dyed bulk bag
Ginger & Turmeric Soap by Sarada Craft 5 oz
Pine Cough Syrup by Garden of Jules 8 fl oz
Balm Infused Honey 8 fl oz
Mugwort Body Oil by Nourished Wombyn 2 fl oz
A 3" plant of your choice from our nursery (a gift-pick up)
Allspice leaves (a gift-shipping)
Two Moringa & two Calendula Bath Bombs by Alma Aromatherapy
Tulsi & Hierbabuena Herbal tea 1 oz


FLOWER PRINT DYED BULK BAG
We were able to make the bulk bags (when you shop for bulk items at the farmers market/supermarket you can pack them in this bag, just ask for a 1.75oz tare) from scratch again, here in Miami. We met La señora Maruja through our friend Karla and she sew the bags by hand with much love. Maruja is from Puerto Rico and teaches sewing classes to teenagers in La Guadalupe church in Doral.
We always wanted to print our bags with flowers, leaves and all sorts of flowers from our garden. The flowers stared blooming earlier for us this season than it did last year so we decided to try this dying method this time. The prints are not permanent and they will degrade with light and washing so we recommend treating them like flowers.
Each bag was made with different flowers and designs. We will be teaching workshops on natural dyes very soon so stay tuned.
GINGER & TURMERIC SOAP BY SARADA CRAFT
We met Sara through Instagram, we saw the same butterfly the same day, we helped each other identify a Gulf Fritillary caterpillar. The caterpillars live in our Passion Corky Vine until they morph and then they move to eat from our small Fire Bush plant, Mary from Bound by Beauty helped us with the identification. Sara then drove to our plant sale and we talked briefly but we knew we wanted to work with her, she brought us the most delicious soap made with local herbs and plants using ancient techniques. Sara wrote some nice words about her craft and we would like to share them with you.
"As a guitar technician and musician, I never foresaw soap craft in my future. After a sudden change in my life, I was forced to reanalyse my priorities. At the time, I thought it was misfortune, but only with time did I come to realize that I have been fortunate for this awakening. At that time, for the first time in my life, I was at a loss of direction. Instinctually I knew that I needed to ask the Earth for answers… I would go outside to the field, lay in the dirt and the grass, push my face close to the Earth and ask for guidance. One day, I woke up wondering how soap is made. I lived in Maryland at the time, and that very day after a walk in the woods, I happened upon a Civil War era general store in a tiny town which was all 1800s era buildings. The proprietor of the store asked me what I do, and I told him about myself and also that I would like to learn how to make soap. He commissioned me that day to make an 1800s era soap. I learned to make lye from hardwood ashes. I learned that tallow (the fat from cows) is most similar to our own fat, and so our skin recognizes it and drinks it readily, along with any herbs or resins it may be infused with. I went in search of tallow from small local farmers. I knew that I had to honor the cow, that I must find farmers that respect the life of the animal, providing them a good life. To me, animal husbandry is part of our human story- but it is important to do this in an honorable way, and it is important to use the whole animal as much as possible. When I collect the suet and render it to tallow for soap, I become part of this cycle.
This journey brought me to start a garden. This journey leads me further into herbalism, it leads me further into awareness of respecting this planet, it leads me further into respecting and serving my sister and brother humans by giving them a healthful natural option in a world of harsh chemicals. And each batch of soap is a healing experience for myself too, as the process is a tactile experience of blending and transmuting.
When I moved to Key Largo, I went on a journey to find my ingredients, and it connected me to the Earth and the community here, to find farmers who respect the Earth and see how they live and work.
And now it led me here to the community with Mother Earth Miami, to meet you beautiful people connected through here, and so I can say that making soap is much more than just making soap- it has changed my entire life and brought me closer to so many beautiful things. This journey is only beginning, and will happily share knowledge with anyone who would want to learn/or learn from anyone who wants to share with me."
Thank you,
Sara
PINE COUGH SYRUP BY THE GARDEN JULES
Juliane is a very special person in our lives, she is also a big supporter of our garden and she is dedicated to her craft and uniting herbalists and gardeners around Broward and Miami. We share herbalism mentors with Juliane, our teacher Julia Onnie-Hay had a great positive impact in the lives of many when she taught her Magic City Herbalist Course and the Medicina Tropical retreat along with Monique Moyer and Paula Diaz. Juliane wrote some nice words about her story and we would like to share them with you.
"I'm a born and raised Floridian from Boca Raton FL. After graduating from University of Florida in May 2014, I spent two years working on organic farms across the United States. I came back home in the fall of 2016 and started growing my own food and medicine at my childhood home. The past two years I've been converting a regular lawn into a edible and medicinal plant paradise! My first foray into the herbal world was at Medicina Tropical, a weekend long herbal retreat taught by Julia Onnie-Hay, Paula Diaz, and Monique Moyer. It was here that Juliane first met Gabi and began a wonderful relationship! I then studied under Julia Onnie-Hay in the 8 week Magic City Herbalist fall 2017 program. I most recently completed the Family Herbalist Program from the Florida School of Holistic Living in Orlando. Nothing inspires me more than working with tropical plants and Florida natives that I'm able to grow or ethically Wildcraft myself.
The Pine cough syrup is the epitome of that inspiration! I wildcrafted the pine needles in Northern Georgia from the Eastern White Pine while attending the American Herbalism Symposium. It was a pretty cold and windy weekend, so I was able to harvest a bunch of fallen pine branches. The reishi mushroom was grown by myself after attending the Medicinal Mushroom workshop at Mother Earth Miami, taught by South Florida Fungi. The mulberry leaves and bark are from an Everberry Mulberry tree, which was one of the first things I ever planted at my childhood house! Mulberry is such abundant medicine that is so helpful for lung health and wet mucous/ phlegm in the body. The syrup also has Cuban oregano, thyme, and rosemary all grown by myself. All are powerful allies to boost our immunities in the winter season. The honey is raw local Saw Palmetto honey. This syrup is great for kicking any lingering coughs or excess mucous in the body. It's also an amazing tonic that can be enjoyed daily. It's delicious mixed with bubbly water as an herbal mocktail, or with a hot tea and whiskey for a hot toddy with some extra loving! There isn't a wrong way to enjoy this yumminess!"
BALM INFUSED HONEY
Balm is used to help ease anxiety, nervous tension, insomnia, improve digestive upsets, headaches and its antiviral (great to treat the cold & flu). It can even be helpful for those suffering with nervous heart palpitations. We wanted to bring you our abundant harvest of Lemon and Lime Balm in a permanent form for your kitchen or apothecary cabinet. We use Tessa's honey from Homestead from her blooms honey harvest. This infused honey is very powerful and we used pounds of balms for every batch that we infused. We also added a little leaf of lime or lemon balm in each jar so you can be transported to our garden.
Lemon balm or Hierba Melissa is a plant that brings joy to our lives. Named Melissa from the Greek word for Honey because bees are highly attracted to the plant. We hope you enjoy it on food, teas, on it own and with those who you love.
MUGWORT BODY OIL BY NOURISHED WOMBYN
Cece is a mother, an herbalist and she also grows and loves plants. With her family and friends, she built a beautiful garden where she sources herbs for her homemade products for her business Nourished Wombyn and the space is also open for kids and neighbors who want to learn about nature and exchange seeds and plats for educational purposes. We are very grateful to include her mugwort body oil in our Winter share. Cece grows western mugwort in abundance at her garden and at her grandmothers house. Cece wrote some nice words about her passion and we would like to share them with you.
"Before anything I am a mother. Because I feel I found myself in a strong bold light when I had these little souls to grow & nurture. I started my journey into herbalism 6 years ago, first only by picking the knowledge from one Abuela to another from both islanders to Mesoamerican cultures. When I finally dove deep into my herbal studies, I made sure I kept an open mind & heart to all teachings, and still very much consider myself a student of plant medicine. But with motherhood and deeply committed passions, comes this huge issue most of us put on the back burner. SELF CARE.
With intention to make time for myself on a daily basis, I created this special blend of solar infused western mugwort (artemisia) oil. Infused for 7 weeks, and then blended lightly with ylang ylang and lavender oil for a serene smell. Mugwort is a well known medicinal plant for its amazing properties of nervine support and of helping one relax deeper and soften further into one's dreams.
I welcome you to make this oil a daily self care practice, it's changed my nightly routine for the better."
XOXO
3" PLANT OF YOUR CHOICE FROM OUR NURSERY (A GIFT-PICK UP)
We started our new nursery this Summer with the help of our friends, family and many volunteers. As a holiday gift we wanted to give one of our seedlings of your choice from our nursery. Building the nursery was the biggest project we have ever done monetary wise and work wise. We have never built a nursery before and we all learned on every step of the way. On our first year (last year) we saved all the money from the produce that we sold so we could one day have a space to bring people together, start plants and build a strong community. It worked and it was a lot of work but it was totally worth it and we would do it again!
ALLSPICE LEAVES (A GIFT-SHIPPING)
I wish we could mail a plant in the mail but we are not seasoned on how to yet, perhaps one day :). Our Allspice plant was one of the few plants that were planted at our current nursery spot when we moved. Throughout the Summer months we didn't see much greenery while we were working long hours building out space but seeing some plants like this Allspice gave us hope so we wanted to give you some leaves to enjoy.
Allspice leaves are a blend of flavors including cinnamon, nutmeg, cloves, juniper, and peppercorn. You can use them in flavoring in stews, soups, and sauces, for smoking meats, and in Jamaican jerk seasoning as you would bay leaves (remove when done using them). The leaves can be used fresh (store in fridge for 3 days) but you can also dry them flat for a few days and then store them in a jar.
MORINGA & CALENDULA BATH BOMBS BY ALMA AROMATHERAPY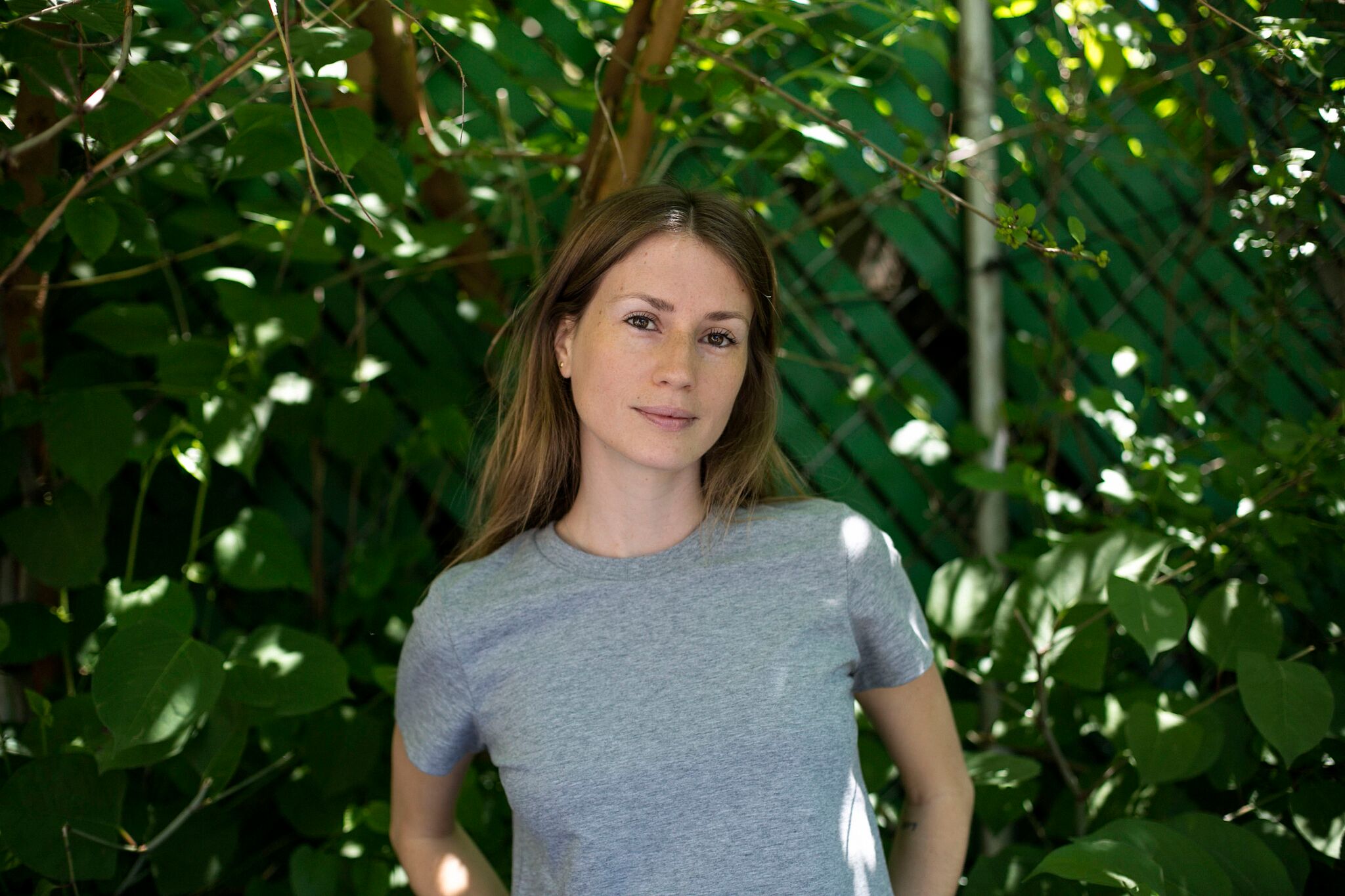 Vicky is Gabi's sister, our friend, a mentor, and our cheerleader when we need it the most. She founded Alma Aromatherapy 3 years ago and since then she's been making products dedicated to self-care, using organic materials all made by hand with love. Vicky wrote some nice words about her inspiration and we would like to share them with you.
"I've always sought out the natural approach to every aspect of life, especially when it comes to skincare and wellness. Alma embodies that passion through handmade, small batch products using only high-quality ingredients. All products are self tested for quality and made to order in Miami, Fl.
The bath bombs are made with local moringa and calendula flowers from Mother Earth's garden, as well as coconut oil, cocoa butter and castor oil to give your skin some extra love. There are no colorants or synthetic fragrances, only natural ingredients. To use, simply draw a bath with warm water, drop the bath bomb and enjoy! Light and candle and play some music to relax even more."
TULSI & HIERBABUENA HERBAL TEA
We planted Temperate, Amrita, and Vana Holy Basil/Tulsi (Ocimum tenuiflorum) varieties this year, in the hopes that our plants will keep producing beautiful and aromatic leaves and flowers year after year. This plant which is in the Lamiaceae (mint family) is highly medicinal and it has been used for over 3,000 years for its medicinal values as its a natural remedy for adrenal fatigue, hypothyroidism, unbalanced blood sugar and anxiety.
Hierbabuena is the Cuban or Latin mint that we were used to enjoying when we were kids. It is great consumed in mojitos, as an herbal tea and in food (specially salads). Katia's mom used to make hierbabuena tea in her baby bottle when she had colic as a baby. Its used in folk medicine in South American and the Caribbean for helping with upset stomach and improve digestion.
To enjoy a tea for two, boil 16 fl oz of water and pour over a hand full of the tea (or add more tea if you like it a little stronger) and let it steep for 4-5 mins. You can always drink it warm but for this summer tea we really enjoy it cold or over ice once it has been steeped with boiling water or by using the sun tea method: letting it steep with room temp water in a jar with a lid on and letting it sit for a few hours facing the rays of Miami's sun. Sun tea brings the energy of the sun to your body and it's a beautiful way of interacting with our largest star.
OUR PACKAGING
Our packaging consists out of amber bottles and glass jars. All these are made in the USA and they are recyclable. Our new labels are made out of recycled paper and they are also made in the USA. The new label drawings were made by local artist and friend Nicole Salcedo.
This information is not intended to treat, cure, or diagnose any disease, as these statements have not been evaluated or approved by the FDA or any other organization.
Always consult your healthcare professional before adding any new herbs or supplements to your regime, especially if you are pregnant, nursing, or taking pharmaceuticals.

September 21, 2018